Home
Welcome to FISTS CW Club
FISTS supports the use, preservation and education of Morse code. The club is devoted exclusively to CW operators, CW operating and people who are passionate about Morse code.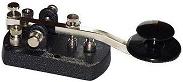 We have three straightforward goals:
Further the use of CW (Morse Code)
Engender friendships among members
Encourage newcomers to use CW (Morse Code)
FISTS CW Club in Europe is the founding chapter of the club.

Interested in becoming a member?
Find out more about our history.
Also available via RSS

Twitter

Facebook
Google+
Please visit the
News page
for a full list of recent and older news items.
Interested in becoming a member?
FISTS HQ welcomes new members who have a passion for Morse Code.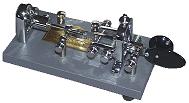 Benefits of membership include:
Our popular Quarterly A5 News Booklet
Free use of the FISTS QSL Bureau
Access to our members-only area
Help and support from like minded people
The FISTS Club is one of amateur radio's fastest growing organisations. It's a unique club, founded and maintained on solid principles using radio's oldest and yet most reliable communications mode - CW! Why not
join us
?
FISTS History
The FISTS Club, (International Morse Preservation Society) was founded in 1987 by the late George "Geo" Longden G3ZQS of Darwen, Lancashire England, after recognising a need for a club in which veteran operators would help newcomers and less-experienced operators learn and improve CW proficiency. During the first year, membership reached 300, most of whom were in Great Britain and Europe. The original Introduction to FISTS by Geo holds as true today as it did when he wrote it. Geo also explains how he chose the name FISTS.

The North American Chapter (now known as FISTS Americas) was formed in 1990 to assist 11 members in the USA receive the newsletter and as a banking convenience. Nancy Kott WZ8C of Hadley, Michigan was named US representative, a position she held until sadly she became a Silent Key in 2014.
The Down Under Chapter (New Zealand / Australia) was formed in 1998 to provide a similar service to Australasian members, with Ralph Sutton ZL2AOH as the VK/ZL representative. From a VK/ZL membership of four, there are now over 100 members "Down Under", principally in New Zealand. The New Zealand membership is the largest in any country outside England, Wales and North America.
The East Asia Chapter was formed in 2004 by a few Taiwanese and Japanese members to provide East Asian members with various services in their native languages.
Why not
join us
?
Acknowledgements: Thank you to
Dennis K6DF
,
Bill NT9K
and
Billy AB4RH
for permission to use photographs from their key collections.